Rapid Transformation Executive (Proposal)
$0.00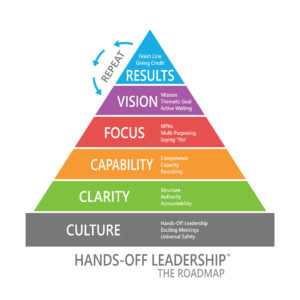 Create an all-leaders culture of safety and excellence almost overnight with a dedicated Change/Turnaround Executive. Inspire and infuse best practices of Hands-Off Leadership™ throughout your organization, in the ways that work best for your people, as quickly as possible. Includes dedicated, all-company Neverboss® coaching and training.
Description
Change happens fastest from the top down, so when you want breathtaking positive change—yesterday—this is your best option. Kevin Crenshaw, our approachable CEO, may do this personally (or another seasoned and well-matched executive with your advance approval).
Within the first 30 days your executive team will be empowered and aligned with laser precision, and dramatic change will start to unfold across the organization. People at all levels will begin to take ownership with a clear, simple, inspiring vision and a sustainable leader-leader culture. At the end, our transformation executive's replacement will be trained from among the current people in your organization (or recruited or replaced by the leadership of the acquiring company should your firm be acquired).
Duration: 3 to 18 months, depending on your needs and long-term goals, which will be determined up front.
Prerequisites: None. We will meet virtually or in person to discuss next steps.
Price, Terms and Guarantee: Price varies. Our Rapid Change Guarantee applies. Full contract will be provided prior to engagement.