POSTER: Who Owns It? Questions That Build Ownership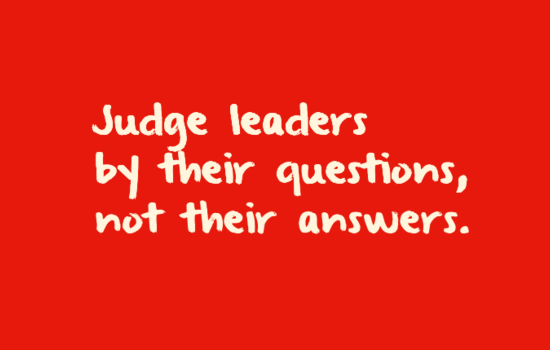 Great Leaders Ask Great Questions
Great leaders ask questions that inspire others to FEEL, THINK, and take INITIATIVE.​ When people do those things on their own, they OWN it instead of their boss, and they become leaders.
INSTRUCTIONS: Click this diagram to download in PDF format. It's also available as a JPG file. Print it. Post it or carry it with you to ask great questions. The goal is to help others FEEL ownership, THINK about solutions, and take ACTION on their own.
Related ACTIONS from the book appear below the poster image.

This is just an Excerpt of the full article
Log in or Register for free for full access to Neverboss book resources and other empowering leadership resources.
Free
NEVERBOSS

 Book Resources

Posters, charts, and tools you've seen in the story.
Start transforming your organization NOW.
The Hands-Off Leadership Community
Start mastering Hands-Off Leadership:
Get the 

NEVERBOSS

and Hands-Off Leadership resources you read about in the book.
Help and be helped.
Chat and build relationships with coaches and other Hands-Off Leaders worldwide.
Help improve our collaborative tools.
Be notified as new NEVERBOSS resources are released.
Join us in changing the way the world leads.
Get access to all the NEVERBOSS book resources.
We protect your privacy. You will get full access to the book resources and more, plus a weekly Who's In Charge Here? video (Great Leadership in 2 Minutes a Week). Unsubscribe anytime with 1 click.
Leadership Is Social!




Join the Conversation on Any Page
Share your thoughts in the comment boxes at the bottom

Discuss and connect outside of Neverboss U using social media

Add comments and corrections directly to resource documents. Share insights, make suggestions.

Practice "collaborative building" together, which is so important to Hands-Off Leadership.